How Rayva helped Brilliant AV differentiate, create a high-performance space, and step up its game for home cinema.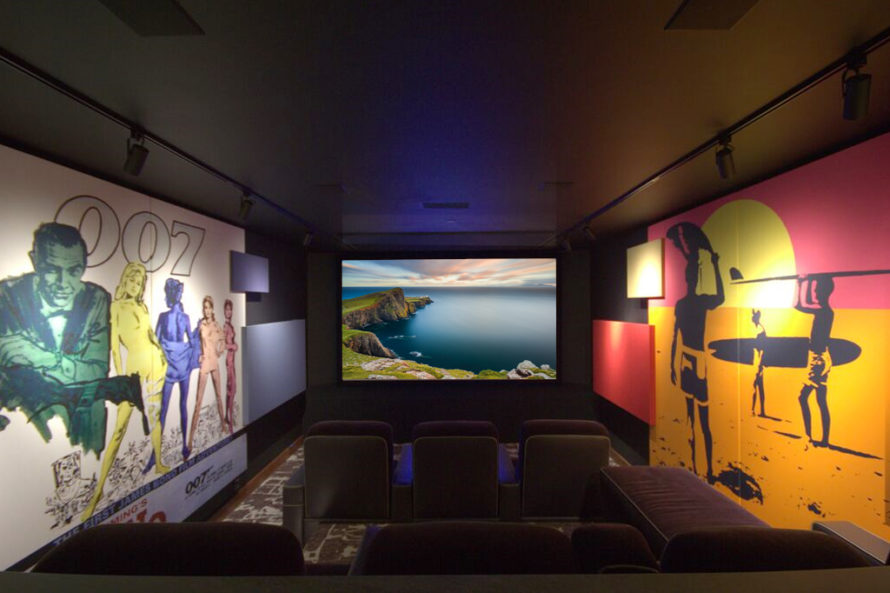 It's a competitive landscape out there when it comes to winning jobs for AV integrators. Steve Stary, Vice President of Sales at Brilliant AV in Costa Mesa, California, knows this all too well. He experienced it recently in a home in Newport Beach with a commanding view of Newport Harbor and Balboa Island.
Steve was bidding a project he was referred to by a friend. The client already had other bids from two local high-end companies in the area and was also talking to the builder's 'AV guy'. The client decided he didn't want to pay the expense associated with the 'high-end' integrators, so it was down to the AV guy and Brilliant AV.
"The contractor was set on using his guy, and due to the lack of differentiation between us and him in the client's mind, we lost the job," says Steve. "The client said, 'I like you Steve, but every tech guy I talk to is telling me something different, so I'm just going to have to trust my contractor on this one'."
The very next day Rayva visited Brilliant AV's office to show the company its new concept for home theater. "I had no idea what Rayva was, but I do know I had just offered a bid for a home theater, so it peaked my interest."
As soon as Steve saw what Rayva had to offer in terms of turnkey home theater design, he knew it was exactly what the homeowner who had declined his bid was looking for. Steve went back to the homeowner and showed him the materials that Rayva had left behind. The client called the 'AV guy' and asked him more informed questions after having seen Rayva's design layout, such as why did you put the speakers here? The AV guy's response was "because that's where they go." In contrast with Rayva's carefully detailed drawings, Steve was able to differentiate himself and won the job.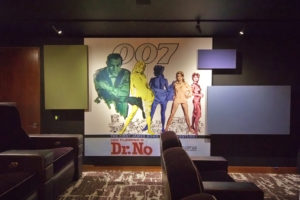 "If the client was going to spend money, he wanted to know for sure that he was going to get results. Neither the AV guy nor I could give him the confidence he needed without taking a design deposit and spending the time required to prepare a design. It was about way more than 'just trust me.' Rayva helped us give him that confidence," says Steve.
That's partially because Rayva helps bridge the gap from theory to something tangible that the client can wrap his or her head around. They can look at Rayva's theater offerings and say I'll have one of those. "Until then, the best thing we could do was tell clients to go on Houzz and show us some designs they like. And that's just not how we want to do it," Steve adds.
By winning the job, Brilliant AV essentially won the whole house as conversations about the theater extended to other rooms. The house is constructed as one enormous 50-by-30-foot great room and kitchen, with the theater right off the great room. 
To fill it all with sound, Brilliant AV used DSP-controlled Sonance speakers in the ceiling flush with drywall and no enclosures, as well as Sonance Sonarray speakers throughout the patio, sunken barbecue, pool, and courtyard. To get sound that was evenly distributed throughout the home and outdoor areas, Steve focused on the quantity and placement of speakers. He installed three pairs of speakers in the back half of the great room, so you have sound coming out of various areas and therefore don't have to crank it loud to hear it. The same philosophy goes for the outdoor areas, where, in order to keep the sound from getting into neighbors' yards, Brilliant AV installed more speakers. For example, where an overhang might have two speakers, Steve installed six—one every six to eight feed so they don't have to be turned up loud.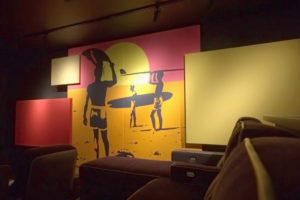 In the end, the client is thrilled with the choice he made in 'AV guys' and, with a little help from Rayva, a lot of innovative thinking and expertise, Brilliant AV has proven to be so much more than that.
"In the end, the client had to buy more speakers, but he can actually use them without having to crank them or argue with his neighbors," says Steve.
The speakers are fed with a Sonos music system and everything is controlled via a Control4 home automation layer. According to Steve, Sonos is not the typical high-end approach for a CEDIA-channel dealer, but the simplicity of it combined with the flexibility of the Control4 system allows anyone to play music with no learning curve.
The Control4 system also interfaces to the thoughtfully designed Lutron lighting system, which includes Homeworks and Lutron EcoSystem–enabled light fixtures—which is basically a control method for LEDs that addresses individual fixtures and allows status feedback from the LED drivers.
"The lighting design really makes this room. There is no trim on any of the fixtures between the beams in the vaulted ceilings," says Steve. "Because they are EcoSystem addressable, they can dim down to one percent. There are also recessed addressable fixtures for artwork, tabletops, and spots. It's beautiful."
The performance of the audio and lighting in the main part of the house is echoed in the theater itself. Not only was Brilliant AV able to give homeowners the modern, fresh, non-traditional look of the Rayva 'Scenes' theater, it was able to differentiate on the rooms performance, especially the audio, which comprised a top-of-the-line Integra receiver and KEF speakers in a Dolby Atmos 9.4.2-channel configuration.
"It's mind-blowing how fantastic the theater sounds. It sounds way better than I ever thought it was going to and better than I've ever heard the KEF speakers sound," says Steve. "I have used these speakers many times and knew they would sound good, but they were tighter, clearer, and more detailed in this environment."
The Brilliant AV team knew it had something to do with the carefully engineered Rayva acoustic panels when it tried the speakers before and after the panels went up. "Getting this level of acoustic accuracy would typically cost more and be a lot of engineering work," Steve adds.
Likewise, the video system performs like a champ, with an affordable Sony 4K projector shining onto an acoustically transparent Screen Innovations 16:9 screen.
"We know in five years the homeowner will probably want to upgrade to an 8K projector, so we didn't want to spend a lot of money on the video system," says Steve. "But the video quality is spectacular, we have 4K, and the brightness and screen size are perfect for the room."